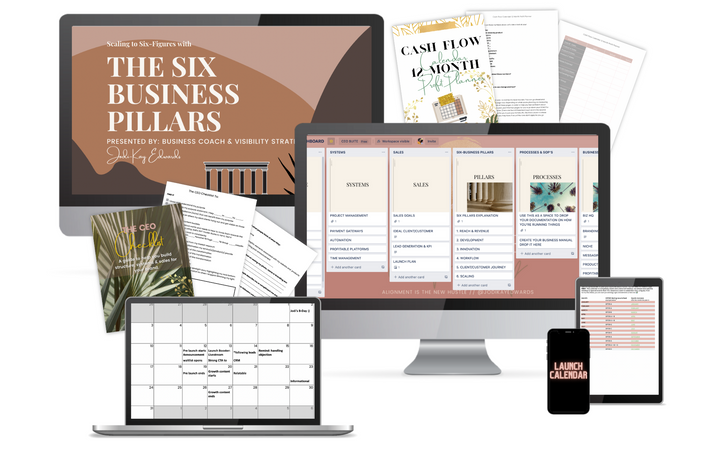 Cash Flow Calendar Power Bundle
Plan Your Cash Flow & Organize Your Business with This Power Bundle Designed To Help You Profit
As CEOs it's important that we know how to execute and/or delegate various marketing activities to build brand awareness. Inside this Super CEO Cash Flow Bundle, you'll find various tools & resources to help take the guesswork out of your content & marketing plan.
The CEO Checklist ($7 Value)
Curate a unique to you plan from the options inside this checklist to take the guesswork out of marketing your offers in a strategic way to gain credibility in your industry.
The Cash Flow Calendar ($47 Value)
Discover how to identify your money-generating activities to helps save you time or save yourself money when delegating tasks to your team. Get help mapping out which tasks to delegate so you can focus on high-level CEO activities that generates revenue versus a headache.
Launch Calendar ($27 Value)
Ever wanted to see a big picture overview of what your launches aka marketing campaigns looked like all year? This Launch Calendar automatically updates for you every single year so when it's time for you to map out your launches our FLOW formula makes it simple by helping you identify which months you'll be launching Offer A, B,C or all three. This can signify different offers in your product suite or different price tiers.
Six Business Pillars Masterclass ($97 Value)
This masterclass has saved hundreds of creatives & CEO's time and money. When we operate in the wrong season of business it gets a little tricky preparing for growth because we're all of a sudden doing all the things that leads to burnout. Instead, learn to focus your efforts on one to two out of the six important business pillars to scale your business, expand your reach, and increase your revenue.
Business Headquarters Trello Board ($27 Value)

Wouldn't it be nice to have ONE spot to save all your ideas, username & passwords, notes, bio, brand kit and pitches? Well This Trello Board has a spot for it all. It's also filled with my favorite business-building tools & resources that help you run your business online. Share this board with your team members and watch as your business start to operate like a well-oiled machine versus being one that's always on the verge of breaking down.
Planning for consistent cash flow in your business requires clarity on your offers, message, and monetization strategy. Inside the CEO Cash Flow Bundle, you'll learn how to:

Create a real profit plan you can see, tweak and track
Map out your launch announcement and other promotional related content for Instagram on a digital calendar you'll always have access to
Organize all the ideas you have for products and/or services in one spot
Be strategic about how all your offers tie in together using my 3 tier ascension model for low, mid, and high offers
Delegate to current or future team members
Promote your offers on special days and Holidays (Target & Hallmark do it, why not you?)
Build momentum in your business each month through the power of scalable income



A Planner Based On Proven StrategyThis planner was designed based on real proven strategies. These are not opinions or ideas made up on a whim. The information in this planner are currently being used by entrepreneurs all over the world. We're talking experts, artists and your fave Instagram Gurus. It really doesn't get much better than this. After diving into 20+ pages of exclusive training and guided implementation you'll see why so many love it!

OH! And did I mention you get lifetime updates for freeeeee.
Skipped to the bottom? You little rebel you, I get it time is money which is exactly why I designed this bundle to help you save time and generate more money from you social media efforts!
Decrease overwhelm and organize your business into six major pillars designed to help you start, scale and succeed. Turn your ideas into a profitable product suite by identifying what is ready to market on social media and the quantity you'll need to sell so you can turn your content into cash flow. Discover how to project your income for this year, quarter, or month based on the launch calendar you're getting as an added bonus inside the Profit Planner!

Your Instructor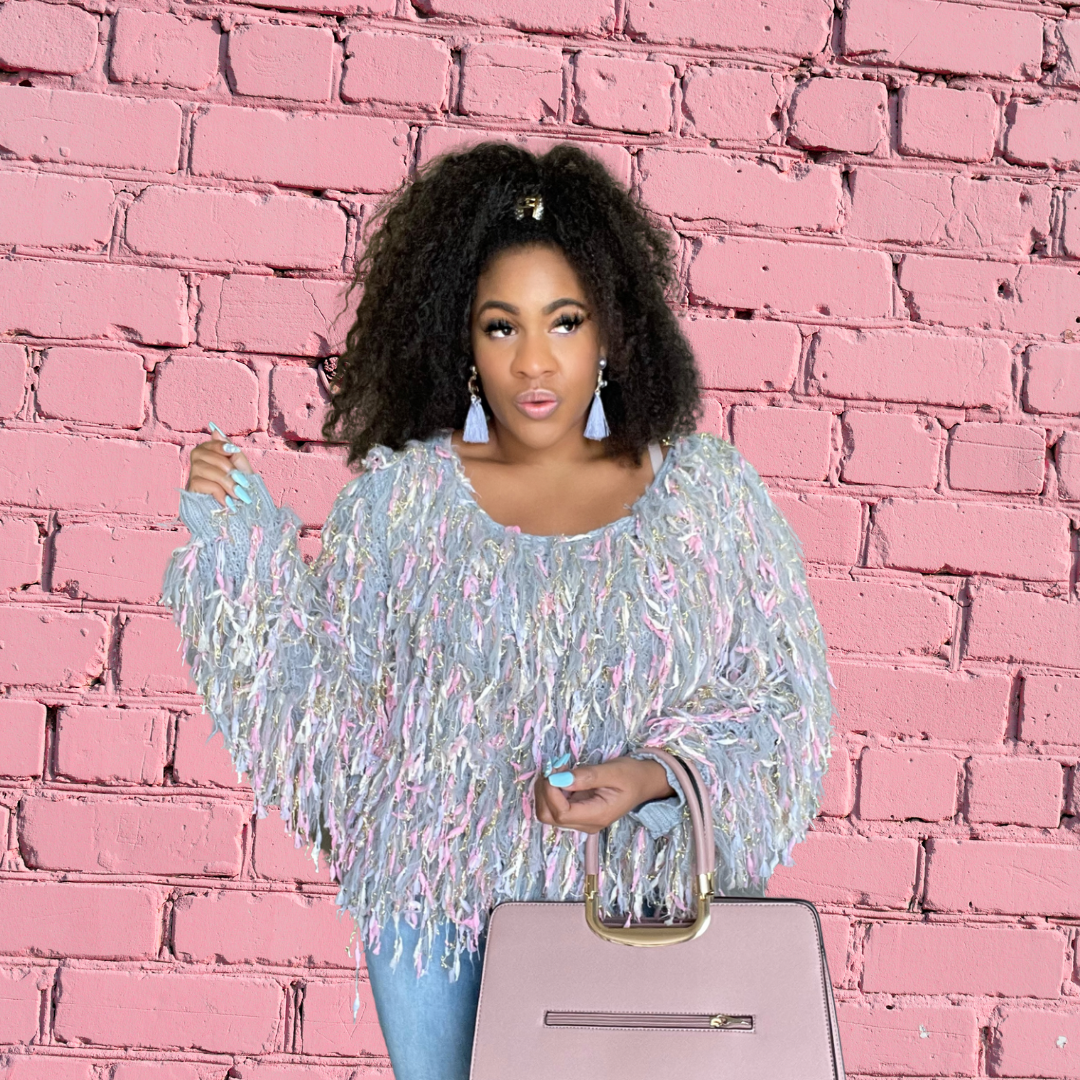 Meet Jodi-Kay Edwards, Business Coach, and Visibility Strategist. Jodi is the CEO of Alignment Is The New Hustle, a business strategy and personal development brand that helps entrepreneurs in the early stages of their business start, scale, and succeed in a flow state. She does this by teaching aligned systems and strategies that mix the woo with the do. Her mission is to empower entrepreneurs worldwide with a message to show up, use their voice, share their magic and get paid for it.
Course Curriculum
SIX PILLARS OF BUSINESS MASTERCLASS
Available in days
days after you enroll
CASH FLOW CALENDAR
Available in days
days after you enroll