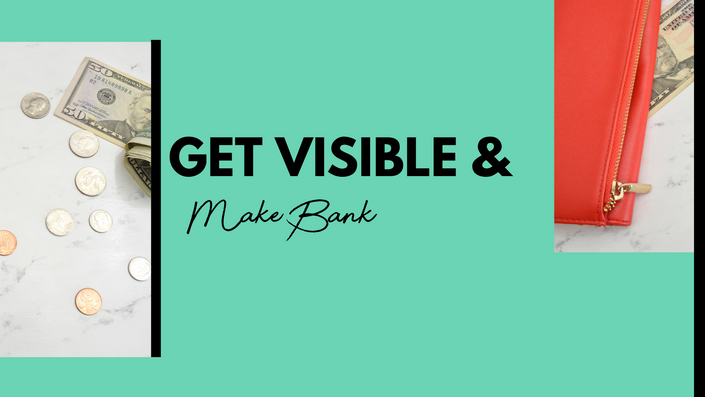 Get Visible & Make Bank
Learn How to Build an Engaged Raving Fan Base Online
Do you dream of making a huge impact? Getting invited to speak on stages, selling out your workshops, spreading the message about your product or service on a global level?
Maybe you're ready to travel and see the world on your own schedule all while working for yourself.
Isn't it time you spent less time stressing and feeling overwhelmed when the announcement of your new product or service doesn't bring in as many sales as it should?
If you answered yes to any of these then you're more than ready to get visible and make bank!
No one likes wasting their time on things that don't work so it's time to make this work for you.
Get Visible and Make Bank is a two hour intensive training that gives you a launch sequence strategy and tells you how to create content that converts so you can create a loyal and engaged following of people who are ready to buy, refer and pay attention to your offers.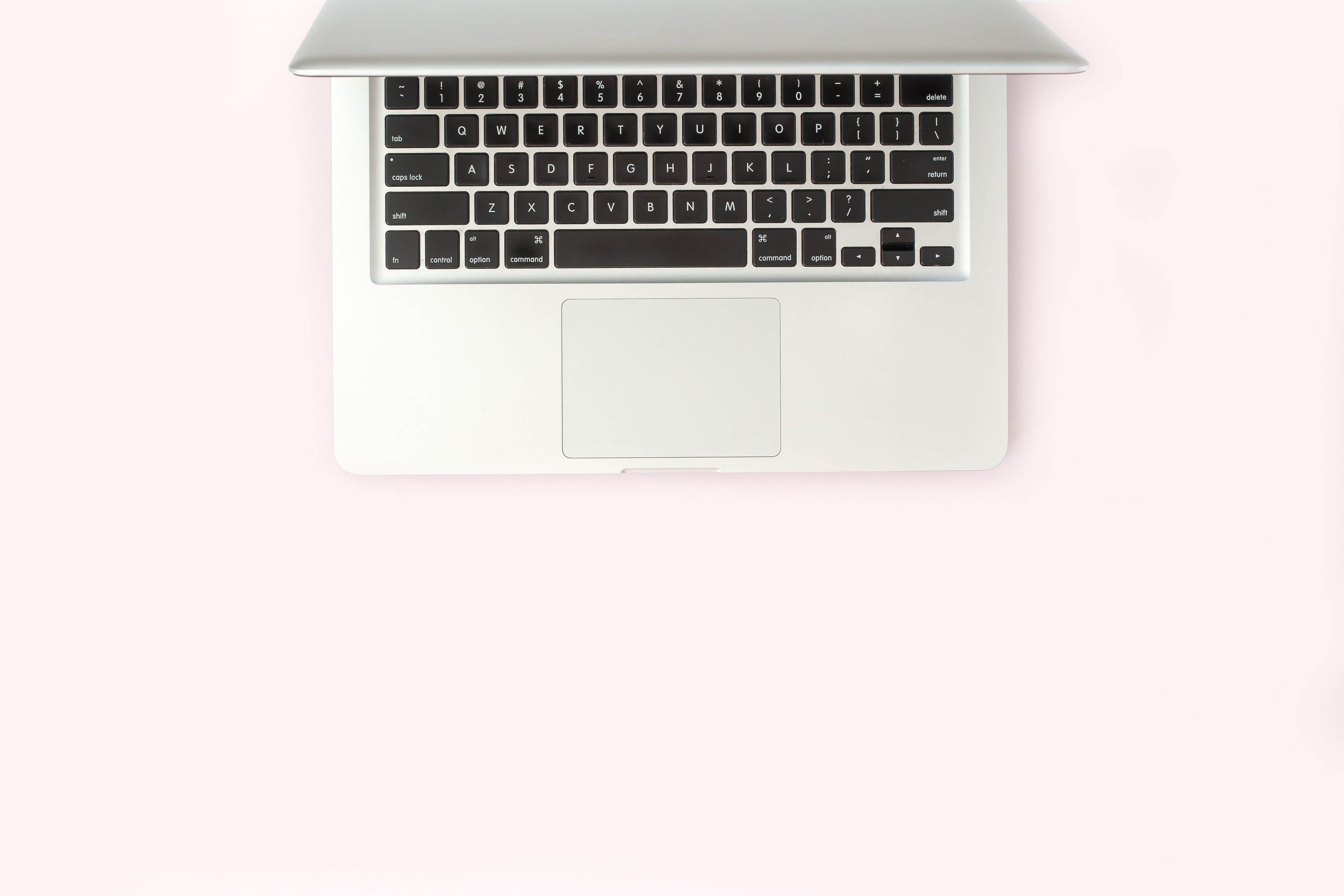 If you've ever put your heart and soul into something new and exciting for your audience but you heard crickets when it came to the offer or you're afraid of making the offer you'll want to attend this training.
After this training you'll no longer have fears like:
"What if no one shows up or signs up after I launch my offer??"

"What if my content isn't relevant to my audience?"
"What if they don't get results after buying what I have to offer?"
"I can't spend the time and money planning another failed launch!"
I successfully help entrepreneurs just like you get visible and make bank from their launches when they follow the exact strategy I'm about to share with you in this intensive.
I know what it feels like to spend days, weeks and months planning and posting then hearing crickets after the offer has been made. Within the first hour you'll learn the #1 mistake entrepreneurs make when it comes to launching and how you can prevent or stop doing this yourself.
Using this step by step process you'll discover how I've been able to generate consistent income by offering anywhere from a $7 to $10,000+ offer and how you can too!
It's now your turn, I'm teaching you after three years of my own successful launches how to show up get visible and get in front of the right audience. After this you'll know exactly where to start and exactly what to do in order to pull off a successful launch and build a loyal and engaged fan base filled with people who are ready to say yes to your offer.
Your Instructor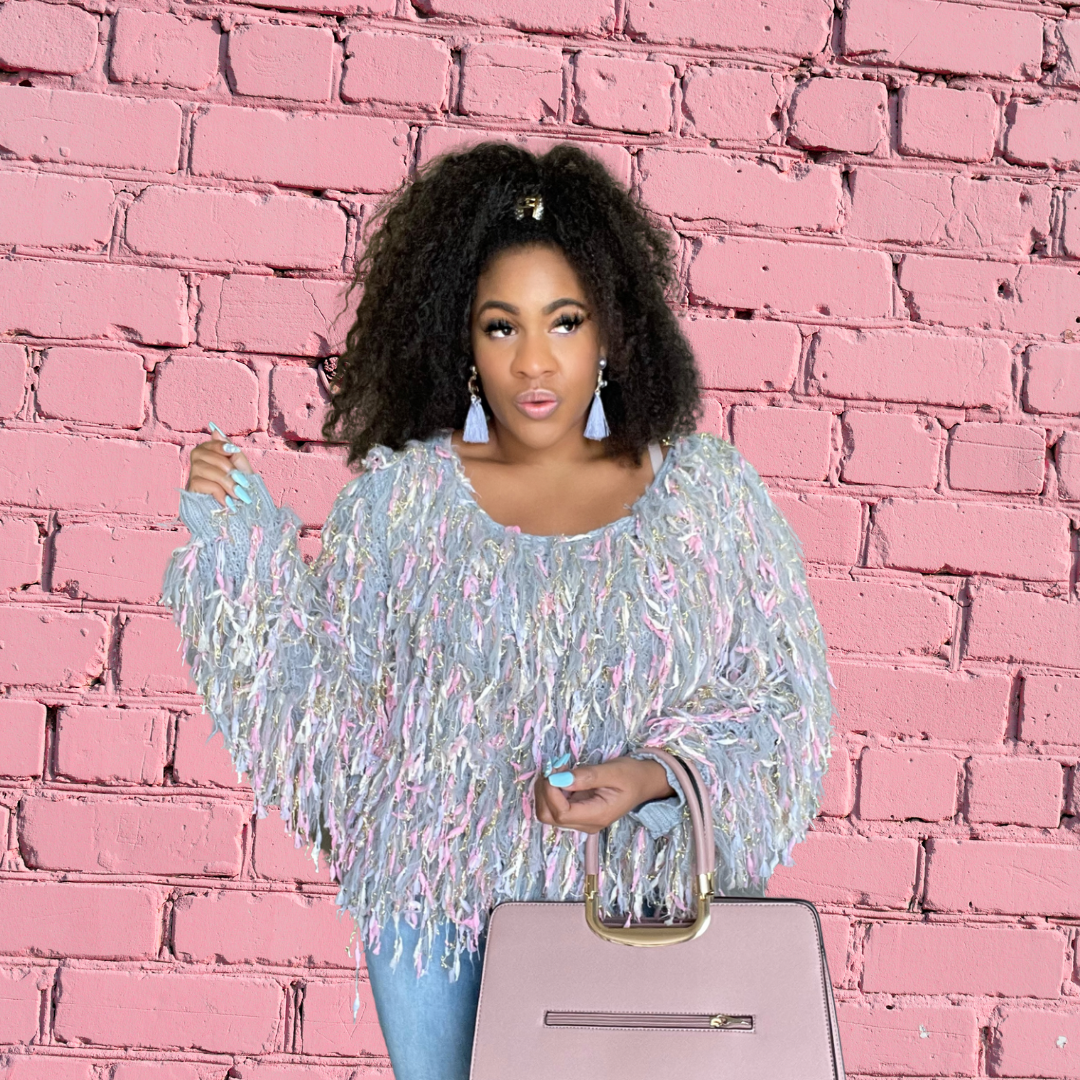 Meet Jodi-Kay Edwards, Business Coach, and Visibility Strategist. Jodi is the CEO of Alignment Is The New Hustle, a business strategy and personal development brand that helps entrepreneurs in the early stages of their business start, scale, and succeed in a flow state. She does this by teaching aligned systems and strategies that mix the woo with the do. Her mission is to empower entrepreneurs worldwide with a message to show up, use their voice, share their magic and get paid for it.